I ranted a little bit on my Tumblr about this topic before, but this issue hasn't been toppled enough.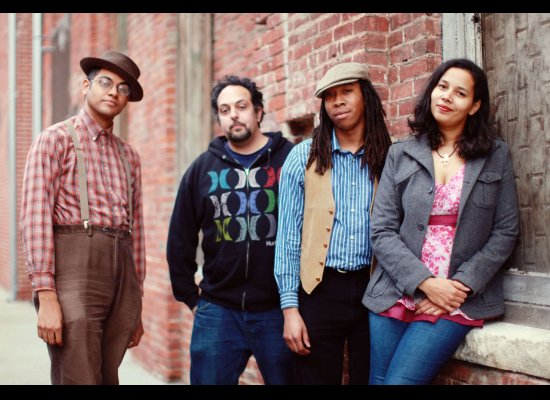 Black folks and Americana music seen as "game changers" - as the
Huffington Post's Black Voices
calls The Carolina Chocolate Drops - just because they tote a fiddle or a banjo discredits the word innovation.
Not that this band lacks creativity or talent, but the article came off as "oh look, Black people with banjos. That must be alternative," which gives Black culture yet another pounding against our foundation. The definition of innovation, change, remix, etc does not necessarily root in the right now, but if you let Black media (and really all folks of the press) tell it change comes as a matter of what's present. While that may be true for some things, that cannot hold true for music because of how far back the existence of music dates.
Now, if HuffPo placed emphasis on CCD's abilities to merge beatboxing with their Americana sound, this would be a different article. Additionally, if the rest of the selections weren't based on what simply looks different, this blog post probably wouldn't exist. However, this mindset has run rampant far too long.
Black culture right now, at least according to the media, is centered around the rap and corporate game. This short-changes everyone else and everything else Black folks are capable of doing: playing guitar, singing opera, harp and other ambient music, and so much more.
I get it. Singing and rapping is hot in the community. I get it. Blogs revolve around popular keywords, Google trends and social media topics. However, when will Black media expand to other audiences and cultures, not expose what's already here and what we already know?
Overall, Black media in general have cornered the term innovation to what is alternative and downright gimmicky. Looking at Odd Future Wolf Gang Kill Them All and CCD, one would think no Black people spit Atheist rhymes or can play a mean fiddle. That's far from the case because, if we wanna be real, we were among the first people ever to do those things.
While I don't wanna start a complete history lesson (because it's way too easy to look up the history of my points from this blog), I still worry about the cycle of our culture. I already know the world and cultures we live in acts in a chronological circle, but the circle seems to be getting smaller and smaller.
To read the story I'm talking about, click
here
!